The most fashionable nail colors - winter 2022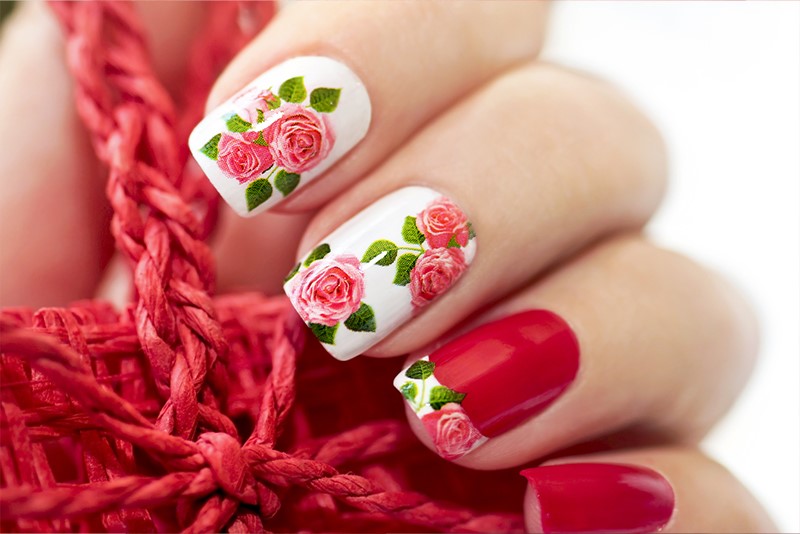 Woften veer darker and moodier, and fittingly enough, they tend to be the coolest (in terms of tones) colors we wear all year. While some shades—like burgundy, navy, emerald, and silver—are classic go-tos for the colder months of the year, it's important to remember that there are always ways to switch things up. After all, according to celebrity manicurist Gina Edwards, that's the science of anchor colors. «The top trending winter nail colors are anchor core colors, just brighter, deeper, or lighter,» she says. «It's their twist on the expected winter hues that make them unique.»


With that in mind, keep reading to discover the top trending nail colors for winter, according to Edwards and fellow celebrity manicurist, Betina Goldstein.
MUTED MAUVE

Not quite pink, but not quite berry, mauve is the perfect in-between shade, according to Edwards.

SILVERY CHROME

Forget about classic, shimmery silver—Goldstein says that high-shine chrome is the way to go for winter 2022. The bright hue is bolder than your typical silver, giving it an unexpected allure.
MOCHA

Goldstein says that rich, warm mocha hues will be major this winter, as well. While the season is known for its low temperatures, a warm mocha tint will help create a hot look worthy of the season.
COBALT BLUE

Another blue hue worthy of winter 2022? Goldstein says you simply can't go wrong with cobalt blue. And, if you prefer manicures covered in nail art, know that this shade looks especially stunning with evil eye details on top.
DEEP ENGLISH GREEN

Goldstein says rich, dark green hues are always welcome in winter. Deep English green adds a slightly retro allure to the pine-tinted color. We don't know about you, but we're getting old green leather-meets-green glass lamp vibes—in other words, a scholarly feel that may very well become a staple in TikTok's land of dark academia.
CLASSIC CHERRY RED

According to Edwards, it is the unexpected nature of the classic shade that makes it so appropriate in winter as well.
MUSTARD YELLOW

Another color reappearing from years past? Mustard yellow. Goldstein believes the '70s-inspired hue will be a go-to in 2022.
HOT PINK

Hot pink is another hue that you might believe is best suited for summer, but according to Goldstein, the bright fuchsia shade is a must for winter 2022.
SANDSTONE ORANGE

Taking a break from winter's typical ultra-dark, semi-brown shades, Goldstein says that sandstone orange, which is similar to terracotta, will dominate winter 2022 nail trends.
Source :
www.byrdie.com
Author: Rebecca Norris
Global Fashion Shop
provides you with professional nail care and modeling products.
Published: 06.05.2022 08:47 Times Read: 15