SPECIAL OFFERS SECTIONS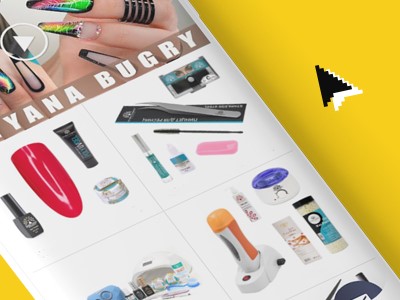 We are very pleased that you decided to visit our website globalfashion.md. This means that you are not indifferent to the beauty industry and in this we are like-minded, in other words - «welcome to our club»! To make it easy for you to get acquainted with our site, we decided to provide, so to say «site guide» which certainly will help you and save your precious time. Now talking about our sections on the site.

What do we have?

1. Promotions. You dreamed so much about buying this, but the price was higher than your desire, and then surprise share! A dream come true! In this column you can find products that are available at best price, but the time for this is limited, so you have to hurry.

2. Sale. The word «sale» gives everybody a kind of «euphoria» so long have you been dreaming of things, and the money was not enough to buy it, and then the Sale! Here, you can find products at good discounts, things that help your dream come true.

3. Novelties. The new trend of the season, you always want to buy the latest collection, let's say to be the first to buy something that others do not have, and of course to boast about it. Here you will have the possibility to see our new items and enjoy them with us.

4. Gifts. How else can you make your family and friends happy without giving them something they have always wanted and dreamt of. Here you can not just buy something, but also get a gift in the form of a bonus. What else can be nicer!

5. Markdowns. Thanks to markdowns you have a unique opportunity to buy an item at a very good price. Items with markdowns may be missing some things, such as box is somewhere lost, or scratches, but it's not an obstacle in buying products that are brand

6. A sales hit. It's great when you're popular, you're an object of fascination and communication with others. On our website you can see the most popular products, get charmed and not least, share them with your loved ones.
Published: 07.04.2022 10:01 Times Read: 65