Gel manicure. Trendy shades 2021-2022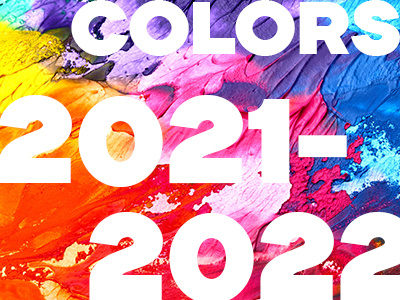 It is well known that the fairer sex always strives for perfection. It's no surprise, because every girl is born to look after her body, hair and nails. A feminine image should be supported not only by stylish clothes, high quality hair styling and properly chosen accessories, but also by well-groomed nails. After all, beautiful and well groomed nails can tell a lot about the man, and therefore they should always be at their best. But not only to be on top, but also in fashion, it is necessary to follow closely the fashion trends. Here's a look at the latest nail shades fashionable for 2021-2022.
As for the colour scheme in 2021, the focus of nail colour shifts towards lighter shades, with all light colours of gel nail polish that are close to white, as well as metallic. As well as a combination of pastel shades of nail polish and geometric shapes, patterns. This can range from a soft pink finish with oblique red lines to the most intricate geometric fantasy variations.
The colour palette of 2021-2022 is at its peak
Let's start with universal colours that are 'timeless', classic colours infused with personality.
White.
Purity, neatness, gives tenderness and lightness to your nails.

Black
. Extravagance, for the bold.

Grey.
The colour of calm, firmness and stability.

Peach.
A delicate and warm shade, which emphasises femininity.

Red
. Very versatile and sometimes even contradictory. Reds mean joy and love, but on the other hand is enmity and revenge. It gives a powerful positive energy, and no wonder, as red colour attracts people's attention. Fashionistas are always crazy about it.
Now for the colourful colours that will become fashionable in 2021-2022.
Orange.
Promotes self-confidence, the search for new adventures and easy sociability.
Pink.
Gives a sense of serenity. Nice colour and far from infantile.
Green.
Emits self-confidence and self-control.
Blue.
The colour of tranquility, in 2022 is present everywhere - in make-up, clothes, shoes and nails are no exception. All shades will be the peak of the season. Blue is deep and breathtaking, like an endless evening sky, opening up a world of endless possibilities.
Dark blue.
Mysterious and mysterious.
Yellow.
Becomes the season's favourite. Quite delicate and warm colour to beautify your every day.
Gold.
Also one of the fashionable colours of 2022. Will give a chic look to your nails and will make your image more attractive and extraordinary.
Olive.
Fill with peace, calm and hope.
Reddish brown.
Vigorous tone, will emphasize maturity and wisdom.
Brown.
Colour of warmth, wisdom, benevolence. Also tends to emphasize your material well-being.
Fashionable manicure 2021-2022Matte manicure
Matte manicure - famous for the unusual image and thanks to him the nails look very nice «just like everyone else,» in other words, the individuality is guaranteed. And girls who simply do not recognise any shine - then matte manicure is ideal. To create such a manicure, enough to buy the colours that are trendy and give them a matte shade with a special coating. And that's it! You are definitely the object of charm!
Lace manicure
Lace - never ceases to be in fashion. And it's not surprising, because the creation of lace manicure will emphasize femininity of the fairer sex.
Lunar manicure
Another novelty in 2022 is the moon manicure where not only the edge of the nail is highlighted but also the cuticle. This extraordinary manicure will enhance your look.
Ombre manicure
Not only is ombré hair dyeing still in vogue, but so is nail design. It's important to maintain a seamless transition and combination of colours. You can combine both fairly similar colours, as well as distant ones. Only that they should match each other and the selected decorative elements.
Naturalness - the main trend in 2022!
It's worth mentioning that naturalness is the main trend for 2022! Perfectly polished nails and a touch of natural varnish will give your nails a natural look.
Beautiful nails are not only a beautiful shade of gel polish, but also a well chosen nail shape.
Of course you can be at the height of fashion, but always go for what's right for you. Then you're sure to be in fashion! If you've decided to update your manicure with a trendier shade, then look no further! See
gel nail polish
!
Read also:
1. Gel nail polish. All the best part
2. Top for gel polish. What is it for?
3. Nail primer. What is it for?
4. Nil base. All its subtleties
Published: 24.03.2022 11:04 Times Read: 18