Nails and gel polish: should nails take a rest from gel polish?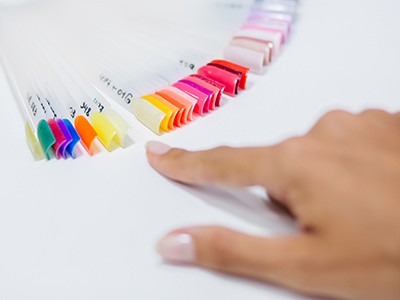 We live in a time when our nails are very much associated with gel polish. Today, every other fashionista spoils herself with a beautiful manicure. A beautiful manicure is first and foremost a quality finish. Nowadays the gel lacquer coating is in great demand in the nail sphere. Its greatest advantage is the long wear, two to three weeks, or even a month. For girls it is a miracle, they got a beautiful manicure and do not have to worry about the next three weeks. But many people have a question about it, whether their nails need a rest from gel polish. We will try to answer that question with this article. We know you're wondering, or you wouldn't be reading this article. Well, let's get to the bottom of it.
DOES GEL NAIL POLISH HARM MY NAILS?
In order to understand whether or not you need a break from gel polish, let's first consider whether or not it's damaging to your nails.
Gel nail polish
is easy to apply, glossy, rich in shades, odourless, long-lasting, and damage-proof. You'll agree it's a great manicure option for girls. But, nevertheless, the chemical formula of this coating contains substances that ensure deep penetration and adhesion to the natural nail. But if the application and removal techniques are followed correctly, then the natural nail can be guaranteed to be protected from damage. Masters and clients should be aware that this coating can only be used with the term supplied by the manufacturer.
IMPORTANT: Always contact only certified masters, use only
quality gel lacquers
and do not use gel lacquer longer than the manufacturer's deadline.
A huge range of quality gel lacquers can be found in the Global Fashion shop.
Shop here --->
___________________________________________________________
Related Article:
- Gel nail polish: exposing all the myths about it
- Gel nail polish. All the best part
- Gel polish burns when drying in the lamp: causesc and solutions
- Why does the gel polish peel off? Causes
___________________________________________________________
SHOULD MY NAILS TAKE A REST FROM GEL POLISH?
There are many opinions on this subject. But to avoid falling into the trap of misinformation, we'll try to explain what and how.
You can wear the coating all the time, without interruption. Nails are not able to breathe as they are a keratinized part of the skin. They are nourished, grow and form in the matrix - the area under the cuticle, which should be enriched with nourishing ingredients by rubbing in
cuticle oil
after the manicure treatment. In fact, the main problems arise not as a result of
gel manicure
, but due to improper nail care, because they need care just as much as the hands. It's important to use special moisturizers for your nails that contain natural oils: almond oil, jojoba oil and others. Almond oil protects the nails from dehydration, a major cause of nail brittleness. And jojoba oil penetrates deeply and nourishes directly the nail root (matrix), on which the further overall condition of the nail depends.
IMPORTANT: Neither nail polish, gel polish, nor any other artificial nail coating needs a rest provided that the coating and its removal are performed correctly, following the technology and without damaging the nail plate.
By the way, the gel polish protects your nails from external influences. With such a durable finish, it's easy to grow long nails, even if that's always been a problem for you. If your nails do seem weaker and more porous after removal, it's not the gel polish but the wrong removal technique, which simply peels them off with your nails or even your teeth.
Choose only
quality manicure products
and then your nails won't suffer.
Why Global Fashion shop? Because we love high quality and tinkering is not our thing. Visit our shop, we are sure you will find what you are looking for. Visit the
Global Fashion shop
.
More interesting articles:
-
5 - distructive habits that make nails worse. How can you beat them?
- A machine manicure is a super technology!
- Nail base. All its subtleties
- Gel paint. Its features
- Interesting facts about nails and anicures
- Hardware manicure : myths and truth
- 8 myths about nail care that women willingly believe
- Wedding manicure: rules and beautiful nail design
- Top 10 tips for extendind the life of your manicure
Published: 05.04.2022 10:46 Times Read: 22