Nail base. All its subtleties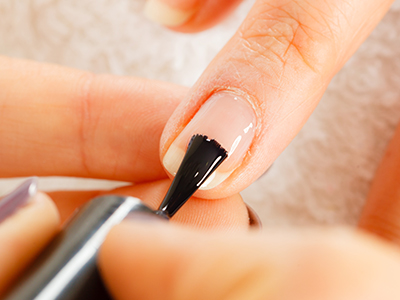 «I want to be beautiful!» girls, how familiar that is to you, isn't it? It is well known that every girl dreams of being «beautiful», in every sense of the word, both externally and internally. If we focus on appearance, then here is quite a long and rich list: the desire for luxurious hair, beautiful makeup, a good figure, well-groomed nails. Of course, there is a lot more to what girls are willing to do to look «all 100». One of the main pillars of «beauty» is the manicure. After all, our hands can tell a lot about us, so manicure plays a very important role. Our time, is a time of technology, and the nail industry, does not stand still. So many things exist to create a chic manicure. One of the tools in creating a manicure is the nail base.
In this article, you have a unique opportunity to learn all the ins and outs of nail base.
Nail base. Its function
Let's start by explaining what a nail base is.
A nail base
is a base or initial layer that is applied to the nail plate. The product that plays the role of a layer between the artificial coating and the nail plate. It is part of a three-phase process of applying nail polish: base - colour - top. (On our website there is an article «
Top for gel polish. What is it for?»
it will also be useful).
And yet the base serves to protect the nail plate from the harmful effects of artificial materials, is a strengthening agent and prevents unwanted pigmentation.
The main functions of a nail base:
- Additional hydration and nourishment of the nail plate.
- A base that provides a stronger bond between the nail and the artificial material.
- Reinforces and strengthens nails: thin and brittle nails can wear artificial nails for up to 2-3 weeks.
- Product to maintain the base colour
- Nail plate evening, correcting the nail surface, and masking various imperfections.
- Base nail extension is also possible.
- Protects nail plate from the coloring pigments.
- It smoothes the nail plate, thus covers its defects and imperfections.
Tips: The base comes into direct contact with the nail, therefore it is important not only to ensure durable coverage, but also not to damage the natural nail.
Types of nail base
Base coats vary in colour, composition and function. They come in transparent, matte natural pinkish (nude) shades, pink and coloured. The basic components of basecoats are polymer and silica gel, which are natural and safe for your health.
Caoutchouc.
The most common type of base coat. The caoutchouc base seals and strengthens the nail structure, thanks to which the surface is easily leveled, simplifying the process of applying nail polish or extensions. The Caoutchouc base is very comfortable to use. Due to its consistency, it will not slip on the cuticle or lateral rollers. Another plus is its elasticity, so you forget about chipping and cracking. It is very easy to work with for beginners.
Acrylic.
The base is a synthetic compound of a classic base and acrylic powder. This type of base is usually used for nail extensions. Available in different shades. Suitable for girls with very thin nails, for those who don't have any covering on their nails.
Silicon.
Easy to get on your nails, it also seals and smoothes your nails. Makes nail polish removal easy and light, making it as gentle as possible. The silicone base is a sticker in the shape of a nail, which is attached to the plate. It is suitable for weakened and damaged nails. The sticker protects natural nails and enables comfortable and safe wearing of the covers, even tightly pigmented ones.
Vitamin.
A medicinal base enriched with vitamins E and A, recommended for thin, brittle and damaged nails. It is often used after nail extension to activate the natural process of restoration of the nail plate cells.
The camouflaging base
has the peculiarity of lacking transparency and the presence of natural colour shade. With it it is possible to level the nail plate, to strengthen nails, to protect. But its advantage is the colour. The camouflaging base is a base coating and camouflage in one bottle. It can be milky, pinkish, natural beige.
On a side note: Camouflage bases are ideal for creating a French manicure! Also, it is a great option for office workers, whose dress code does not allow the use of bright colours of artificial coating.
Water-based.
Only suitable for regular nail polishes. It cannot be used as a base for gel lacquers. This base, because of the reduced content of chemicals, is suitable for people prone to allergies, pregnant and lactating women and children.
How to apply a base and strengthen your nails with it
The base is the staying power of a manicure. But remember, if you apply it incorrectly, you can't avoid chipping, cracking, flaking material and other manicure troubles.
With a few simple rules, you can always get a great-looking manicure:
1.
Get a manicure:
remove the cuticle, for this you will need a
cuticle remover
, a pusher or orange sticks. Shape your nails with a
nail file
,
buff
the nail surface. Afterwards apply the nail primer (our website has articles on
«Nail primer. What is it for?»
,
«Nail file. An indispensable tool in every girls's make-up bag»
they will also be useful).
2.
After the manicure, it's time to move on to the base. It can be applied either with a brush from a jar or with a separate flat brush. If your nails are not bumpy, flat or crooked then one coat is enough. For levelling, apply the base in two coats. Squeeze the brush back a little and then apply the base about 2/3 of the way up to the cuticle, taking care not to allow the base to get on the skin. From the cuticle, move along the lateral shafts, seal the edge and paint over the nail bed once again. Dry in a UV lamp - 2 minutes, or LED - 60 seconds (our website has an article
«How to choose a lamp for manicure? Let's understand the nuances!»
, it will also be useful).
3.
When levelling do the same and after polymerization take the base, so that a drop was formed on the brush. Put a drop on the nail about three to four millimeters from the cuticle, and move down without pressing the brush. Try to do this quickly so that the base does not have time to smudge. If this happens, turn the nail downwards, parallel to the table. Light cure as the first layer.
General rules for choosing the basecoat
The correct choice of basecoat can affect not only how long you can wear your manicure but also the health of your nails. There are a number of rules which should be followed when choosing a basecoat:
1. Сonsistency.
If your nails are uneven, choose a thick base that covers all defects.
2. Type.
Self-levelling bases are ideal for beginners or when nails do not require restoration. Very thick, reinforcing bases for extension require a certain amount of workmanship.
3. Composition.
The organic monomers give the perfect staying power. Rubber substitutes give a thick, «rubbery" consistency and allow the coating to self-level.
4. Manufacturer.
It's best to buy the basecoat, top and gel polish from the same company. These products are best used in a holistic approach.
5. The expiry date.
Pay attention to the product's expiry date. Never use products after their expiry date. Such products are harmful to your health.
Please note: buy professional manicure products in our
online shop
and you will increase your client traffic even more!
There you go! We promised you an explanation of all the subtleties of the nail base, we kept our promise. We hope that this material will serve you well!
Read also:
1. Gel nail polish. All the best par
t
2. Nail primer. What is it for?
3. Top for gel polish. What is it for?
Published: 24.03.2022 19:30 Times Read: 46