The history of manicure. The beginning to the present day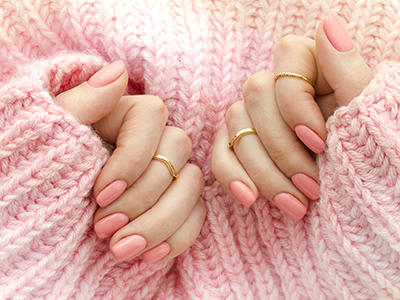 The hands and nails of the fairer sex are a «calling card». After all, they are always in full view, both in winter and summer, so they need special care. Beautiful hands are not only velvety skin, but also a good manicure. Manicure is so worn in our life, that it's difficult to imagine the image of a modern girl without it. And yet, how was the manicure born? In this article you will learn a lot of interesting and useful. If you are not familiar with the history of manicure, you have a unique opportunity to do so right now.
HOW DID MANICURES COME INTO BEING?
Manicure has been known as an art since time immemorial. Nails have been groomed for thousands of years. It is known that the oldest manicure set was discovered by archaeologists in Ancient Babylon (modern territory of Iraq). True, there was hardly an orange stick and a buff.
Ancient Egypt.
In ancient Egypt, the length and colour of the nails indicated the class of the person - for example, the nobility had bright manicures. Ancient Egyptians also used henna nail colouring, and it was made from the leaves of the worgenia plant: it was red in colour and covered not only the nail plate on hands and feet but also feet, palms and hair.
Ancient China.
It is believed that nail polish was invented in ancient China during the XXX century BC. It was a paint made of crushed minerals, wax, egg yolks and gum arabic. Gold dust was also used to decorate the nails. In the Ming Dynasty in the 14th century AD, women would grow nails up to 25cm long, as it was believed to be a sure way to ward off evil forces. Women's long and well-groomed nails were seen as a kind of amulet against evil, and for men, as a sign of masculinity. Long fingernails were considered a sign of wisdom. If it was not possible to grow long natural nails, special nail extenders were used. It is thanks to this fashion that we are now familiar with the nail extension procedure.
Ancient Greece.
The cult of nail care existed in Ancient Greece as well. The Greek women used small scissors to cut the nails and give them the right shape, then their nails were varnished. Manicure, by the way, was not a purely female privilege in ancient times. In Mesopotamia, Rome and Egypt, warlords used a long nail as a pencil and pointer. The Assyrian and Roman armies used to paint their nails and lips, mostly black or red, before battle.
The first manicure in Europe
- The same device appeared in Europe
in the 16th
century and is still in use today, but nowadays it looks different.
- End of
1830
- doctor Sitts from Europe for the first time developed the treatment of nails with metal nail tools, those were hoof and scissors.
- In
1879
, a magazine about nail fashion appeared in the US for the first time.
- In
1892
, almost every woman in the USA was already caring for her nails by the «Sitts method» (with metal tools), which gained an enormous popularity in the USA.
- In
1918
the firm Kutex introduced to the ladies home manicure kits which included safe tools, bleaching agent, nail varnish and filler plates.
- In
1925
, the first nail polish appears on the mass market. It has a pinkish colour. At the same time MaxFactor started to produce the first nail polish. At the same time a whitening agent for the nails appeared on the market.
- In
1930
electric nail files and buffers entered the market.
- In
1932
Revlon created the first coloured nail polish. It only had a red colour. Only women of easy virtue and movie stars reacted to this novelty.
-
1934
MaxFactor launches a lacquer formulation similar to its contemporary counterparts.
- In
1935
Eugen Rohrbach patents a special nail coating which is attached over the nail without glue.
- In
1937
a patent is granted for the extension or reinforcement of a natural nail with tips and glue.
- The lacquer base is launched in
1938
.
- The first spray nail dryer, which was sold with the nail polish can, is launched in
1949
.
- In
1950
the range of nail polishes was significantly extended.
- In
1956
Thomas Slack produced a template which was attached to the edge of the nail to lengthen it artificially.
- In
1960
came the time of artificial nails. These are made with canvas, silk and
acrylics
. The tips are made from any more or less resilient material: film, cut-off natural nails, covered with a piece of glued paper.
- В 1
970
. It was a time when acrylic technology triumphed. Rectangular shapes with sharp angles are in fashion.
- В
1972
. A wide variety of artificial nails are produced, especially clips which are bonded to the nail.
- В
1973
. The first professional nail lengthening material, an artificial acrylic resin, is introduced. This resin hardens under the influence of UV-A rays.
- В
1978
.
«French manicure»
is done with special stencils made of sticky paper. Non-burning acrylic appeared on the market.
- In
1979
Mekhats delivers sets of manicure from Germany to the USA. The first claw
files
with flats sold out immediately.
- In
1980
, the nail industry introduced the first nail treatment device.
- In
1983
, the first odourless systems, rapid application systems, coloured acrylics and systems without a
primer
were introduced.
- In
1985
,
gel
technology became popular.
- The twenty-first century is the age of manicure freedom and eclecticism. Today, every girl can choose from hundreds of nail art options.
Manicure masters are trained in special schools, scattered around the world. Transferable nail pictures and rubber details that seal beneath the
gel
are coming into fashion. Biogel is coming into fashion. A gel nail coating that lasts about two weeks.
Today, manicures are very much in demand in the nail industry. Every modern girl cannot imagine her everyday life without it.
Online shop Global Fashion
offers only quality materials and tools for creating a beautiful manicure.
In the shop --->
Read also:
1. A manicure that attracts men
2. French manicure. A symbol of femininity
3. Which manicure suits you?
4. A machine manicure is a super technology!
Published: 28.03.2022 13:50 Times Read: 81