Manicurist's basic set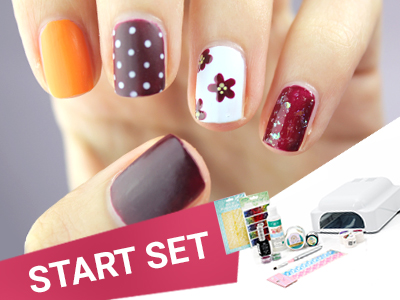 Manicure - and how many years ago did girls live without it? Nowadays, almost every girl strives for a beautiful manicure, and can't imagine not having it, because it's the manicure that emphasises femininity and beauty. Now, nail-industry is very popular, a huge number of masters, a number of different techniques, devices, supplies for creating manicure, there is, absolutely everything. It is known that a professional nail technician is not just a «professional» status in his business, but he must also comply with a number of rules, skills and know perfectly well what tools are necessary to create a beautiful and high-quality manicure. After all, it depends on his financial earnings and the number of loyal customers. So, what should contain the basic set of a master of manicure? You will certainly find out in this article.
What is a master's basic kit?
There is a basic set of items and tools that are required for a nail technician. Based on the stage of the procedure, it is possible to determine the most important professional tools and equipment that a master will need in the first place. It is important not to forget that the instruments must always be clean and sterile, because the safety of the master and the client depends on it.
Now let's consider a set of tools and equipment contained in a basic master's kit.
1. Tools for a nail plate treatmen
t
The first stage of manicure is the treatment of the nail plate and cuticles. The most popular are the combination manicure and the appliance manicure.
The combination manicure combines the following:
- skin clippers and cuticle scissors.
- A cuticle cutter (softens the cuticles and gently lifts them away from the «living» skin with a wooden stick).
- a laser nail file or a nail file with interchangeable abrasives to shape the nail plate.
- a pusher to push back the cuticle.
- files and polishers
A manicure machine, respectively, requires a manicure cutter. The cutter is one of the most important tools in a manicure.
2. Table Lamp and Drying Lamp
Any technician should have two lamps - for lighting and for drying gel nail polish.
A good light source is essential for a high quality manicure. In this helps table lamp. Each technician chooses a table lamp, the main thing is that the light must be white and cool. For more information on choosing a table lamp you can read our article:
Lamps for lighting in the nail industry. Which lamp to choose?
A manicure with gel nail polish cannot be done without a nail drying lamp. To the choice of such a lamp should be taken seriously, because it is the main assistant in the work. But to pick up this tool for a novice master is not an easy task. Be sure to pay attention to the power, the more it is - the faster the drying time, and the power indicator is also important because some gels and gel-lacquers require a certain number of watts. Hybrid 24-52 watt bulbs are the most popular. To learn more about choosing a lamp, see our article:
How to choose a manicure lamp? Let's understand the nuances!
4. Basic materials: bases, tops, gel lacquers and primersThe base
is the first step in a gel polish manicure. Every technician should have a rubber base which has high resistance, and a camouflaging base which is essential for French or colored nail coverings without the use of colored gel polishes. (On our site there is an article
«Nail base. All its subtleties»
it will also be useful).
Top
is also one of the important elements of the coating, as it fixes the work done. A non-sticky top is the best option, which does not require the use of additional liquids. The matte top is a favourite of many clients, so its availability is also essential. (On our website there is an article
«Top for gel-polish. What is it for?»
it will also be useful).
Primer
is used when applying gel nail polish to strengthen the adhesion of the nail plate with an artificial coating. Securely holds the gel polish in vulnerable areas: the edges and at the end of the nail. (Our website has an article on
«Nail primer. What is it for?»
it will also be useful).
Gel nail polish
white, black, red, burgundy and natural - this is the minimum among which each of the clients will be able to choose a suitable for themselves tone. Over time, the master can add a variety of colours to his kit. (On our site there is an article
«Gel - nail polish. All the best part»
it will also be useful).
4. Consumables
All of the above products are the basis for a beginner. In addition, some consumables and tools for skin and nail care are required. Namely:
- Cuticle remover.
- Primer or Ultrabond.
- Degreaser/dehydrator.
- file buffs.
- de-sticky remover.
- lint-free cloths.
- gel polish remover.
- cuticle oil.
- orange sticks.
- stripping clips or foil.
- disposable gloves, masks, towels.
- manicure bath.
- tips for gel nail polish.
5. Safety and sterility
The most important thing must not be forgotten: everything must be clean and sterile. Safety is important in everything from the workplace to the tools. A dust extractor must be installed on the table to protect both craftsman and clients from dust. The health of the craftsman and the client depends on it. More in detail about the choice of an extractor you can read in our article:
Manicure extractor. Master and client safety
Before you start, it is necessary to clean your workplace, wipe the table, lamps and appliances. A surface disinfectant can help.
Sterilisation of instruments is essential for both client and craftsman. Several items are needed for this: a solution, a box, kraft bags and a dry fryer.
To keep instruments clean and sterile, they can be stored in a UV cabinet. You can read more about sterilisation in our article:
Manicure kit steriliser - looking after your customer's health
Never neglect sterilisation as it's the key to your clients' health!
Choosing a starter kit for manicure is not difficult, it's important that it includes the main components necessary for a complete manicure process.
Now you have this information, the only thing left to buy and feel free to get to work.
Read also:

1. How to choose a manicure lamp? Let's understend the nuances!
2. Gel nail polish. The the best part.
3. Manicure router. Manicure art helper
4. Nail base. All its subtleties
5. Top for gel polish. What is it for?
Published: 24.03.2022 10:35 Times Read: 33