DISCOUNT - 14%. GIVING LOVE FOR VALENTINE'S DAY!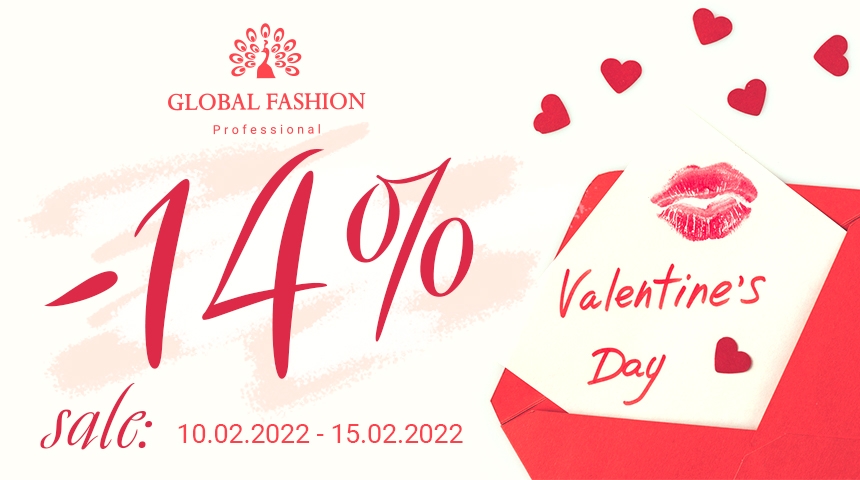 The wonderful holiday of love and romance is on its doorstep. It's that time of year when you'll find heart-shaped balloons, decorated shop fronts and happy couples holding hands all over the city.

Do you believe in love at first sight? We unequivocally do! Because love for our customers was born from the very first meeting. Therefore, on such a day full of love, Global Fashion has prepared an impressive gift for our beloved customers.


On St. Valentine's Day, we are offering a 14 % DISCOUNT from the 10th until the 15th of February 2022!


Do not miss an opportunity to give a wonderful present to a person you love! Giving love is so easy...


*The discount is valid for any product when ordering online from www.globalfashion.uk
**This discount does not apply to discounted items.
Published: 07.04.2022 16:19 Times Read: 256